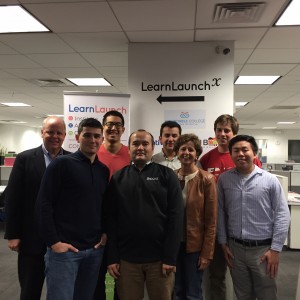 U.S. edtech companies raised $350 million in Q3 2015, up 9% from Q3 2014. General Assembly's $70 million led all deals for Q3, followed by Civitas Learning's $60 million Series D.
In August alone, U.S. education technology companies scored $91 million in venture capital, led by Coursera's $49.5 million Series C round (which will likely grow to $60 million pending new investors). Other big deals include Panorama's $12 million Series A round and Dreambox's $10 million Series B – both led by Owl Venture's new $100 million fund.
 Picture: As mentors at LearnLaunch, Boston's Ed Tech Accelerator, Kevin & Rita spent the day with the new cohort conducting a Go-to–Market seminar.